Bicycle river sail again Triana
Bicycle river sail again Triana.
This year for the second time we have recovered the river bike Triana CANDLE. Bicycle on the river is a tradition of 1926 lost too long. A tradition that filled the Guadalquivir river and sail Santa Ana color, and his greasy pole of a means of transportation between the shore and the boat.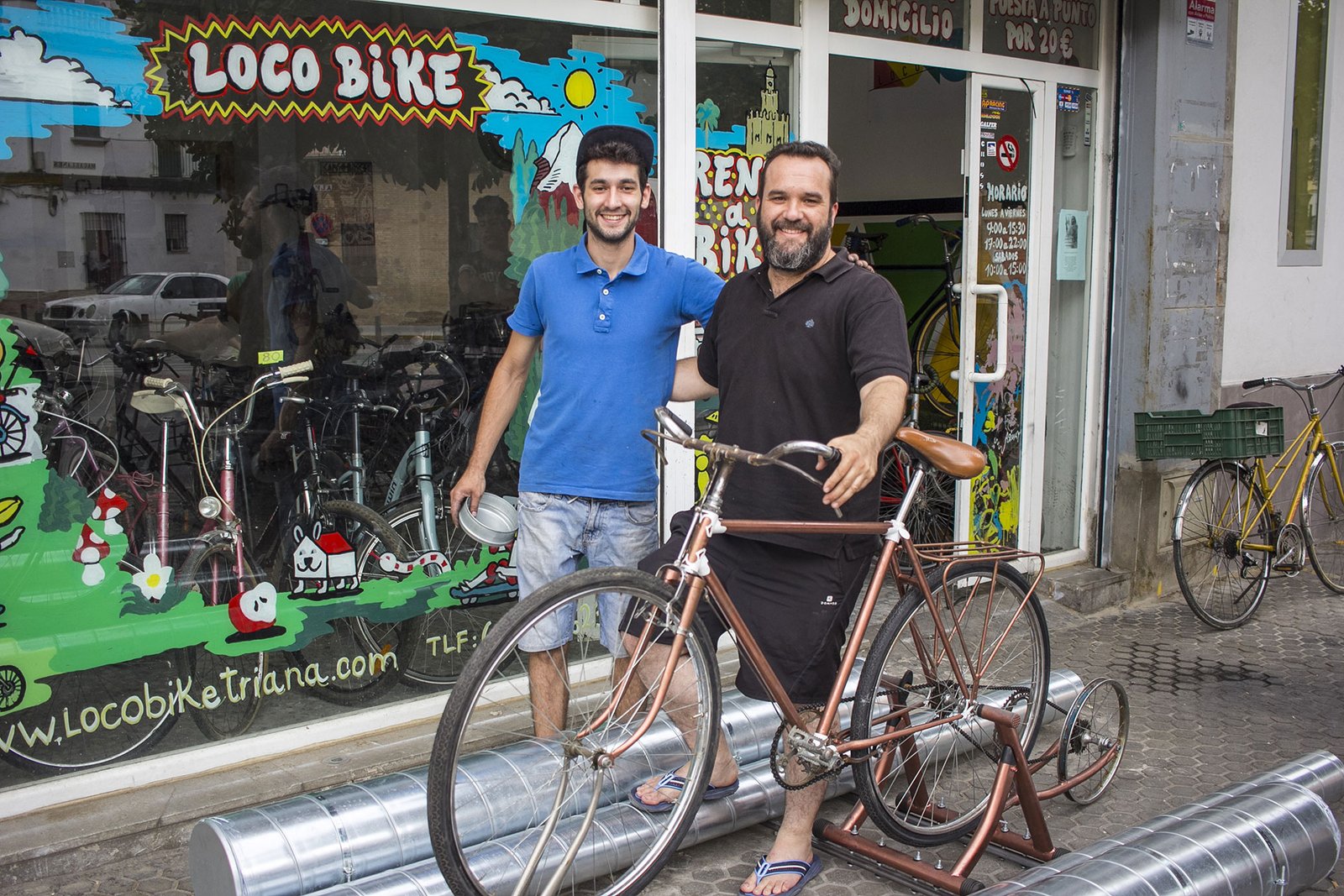 HomeWish we wore Theater in years mulling traditions like this river bike Triana and finally, we have managed to recover the bicycle on the river in Triana CANDLE. Now we can go back and forth to the greasy pole without touching the water 😉
Almost 100 years later and after seeing several photos and make some other prototype could take the river the Fluvial bike Triana CANDLE made by the team Casala Theater, ideas and support Santi and Loco Bike, and several friends who enjoyed the project, the evidence changes, more tests, more changes ... So, to get to float and sail bicycle by the Guadalquivir. Almost 100 years of history recovered based on everyday items adapted to a bicycle "the helm are two lids of pans, shovels are those skimmers kitchen making grilled steaks ... " and so until a recovered invention that has made us enjoy the days and nights Triana Candle.
Do not miss the video of Canal Sur TV in Modesto Barragán, host of Andalucía Directo and AD Party, climbs the greasy pole of the candle of Santa Ana Seville and then test the Fluvial animated bicycle by the public SAIL. A good attempt to make cucaña but Modesto has not been easy. The simplest thing for him was re fluvial port on the bicycle.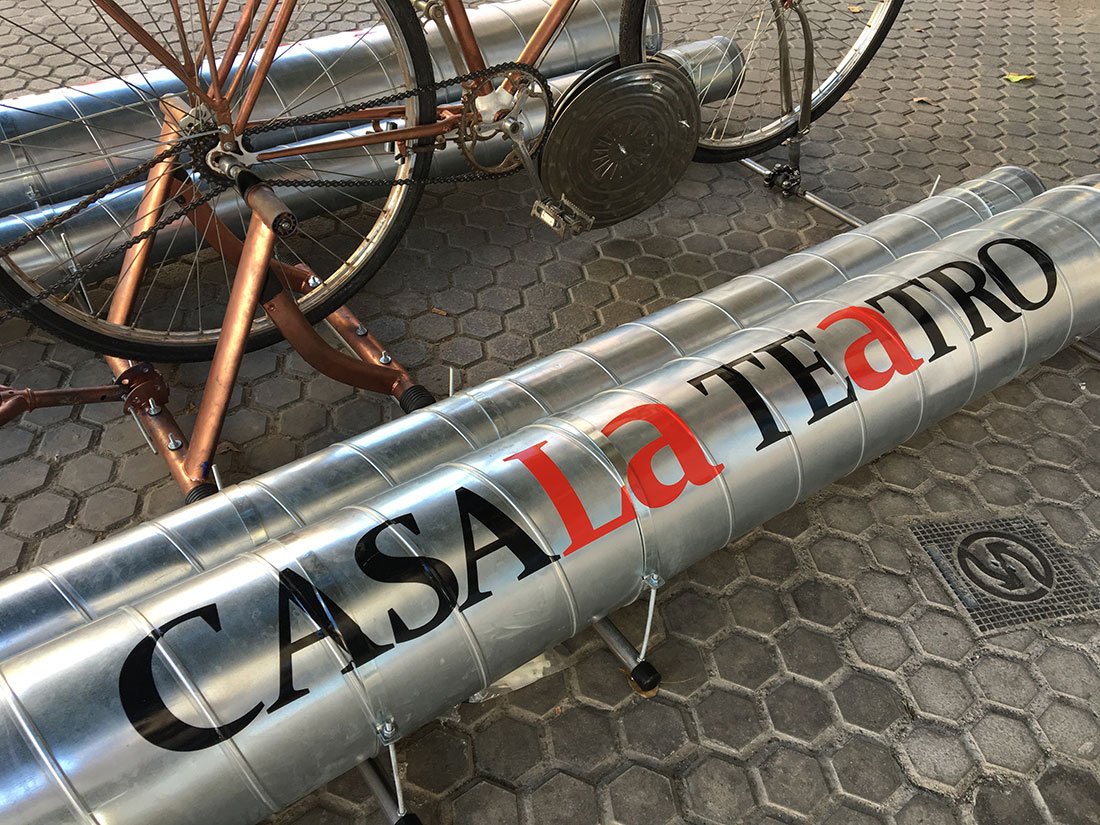 We hope to get better and someday artifact join more initiatives to fill color is Velá Santa Ana.
Thanks to all who have worked and enjoyed our initiatives to live and enjoy the neighborhood and its traditions.