Regala teatro, regala arte, regala las Latas de CasaLa Teatro
Regala cultura, regala arte, regala risas, teatro, ilusión, magia, un concierto

…

¡Regala nuestras Latas de la Cultura y sorprende!
"

Tres tipos de Latas, tres regalos diferentes

"

Ahora en CasaLa Teatro puedes adquirir las "Latas de la Cultura" para regalar a quien tu quieras una Lata con 2 entradas para una obra de teatro, un concierto, un espectáculo infantil… cualquier espectáculo de la programación de CasaLa Teatro.
También están las "Latas de la Magia" para que regales un curso de Magia de un mes en la Escuela de Magia de Sevilla, CasaLa. La 4 edición de los cursos comienzan en enero para mayores y pequeños. ¡Un regalo ilusionante!
Para terminar, las "Latas CasaLa a Medida" es el regalo estrella. Regala la experiencia de un espectáculo privado en un auténtico teatro. El Teatro se cierra para vosotros y sus 28 butacas estarán reservadas para un espectáculo a medida. Fiestas sorpresas, aniversarios, jubilaciones, demostraciones de amor, cumpleaños… en un teatro en exclusiva para vosotros.
For sale at the box office CasaLa Teatro. Puedes reservar tus "Latas de CasaLa Teatro" in cell 651 64 34 657 31 55 or the 68 64.
Importe Lata de la Cultura: 25 €
Importe Lata de la Magia: 50 €
Importe Lata CasaLa a Medida: 250 €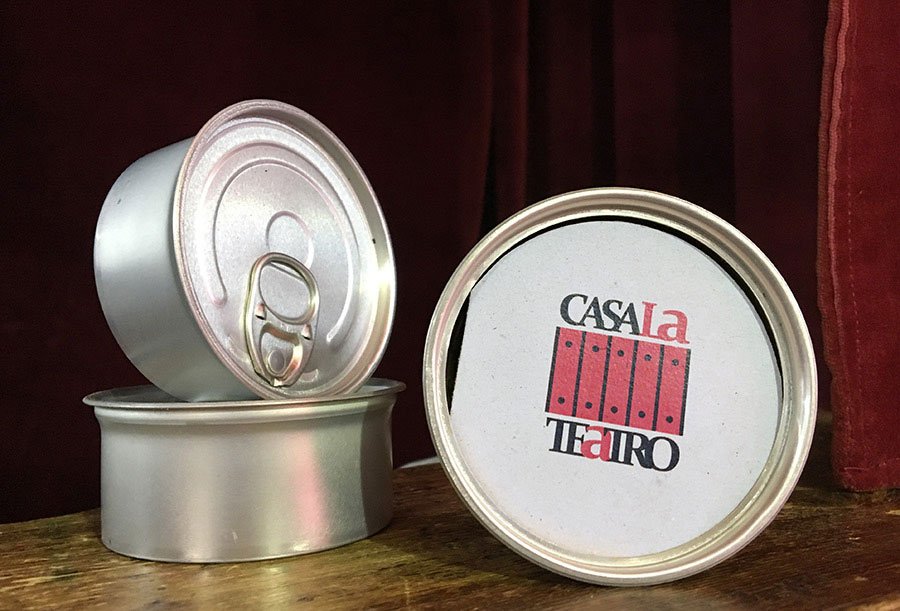 Teatro fresco, sin conservantes, ni colorantes. Teatro 100% natural elaborado artesanalmente con imaginación, paciencia y cariño. Teatro por y para ti.

¡Buen provecho!
CasaLa Theater
Triana market
Altozano Square s / n
Since 11 and 12
41010 · Sevilla