Learn castanets. Learn with castanets classes in Triana with HomeWish Theater.
Learn to play castanets and sticks with HomeWish Theater. Classes with castanets TuSalaWe will learn the highlights of this as our instrument on different flamenco rhythms, all levels. HomeWish Theater takes 7 years dedicated to the world of flamenco with a large cast of performers dancing, singing and guitar. The experience on the boards of artists and training experience enable us to discover and flamenco dancing in a space inside the Mercado de Triana adapted for it.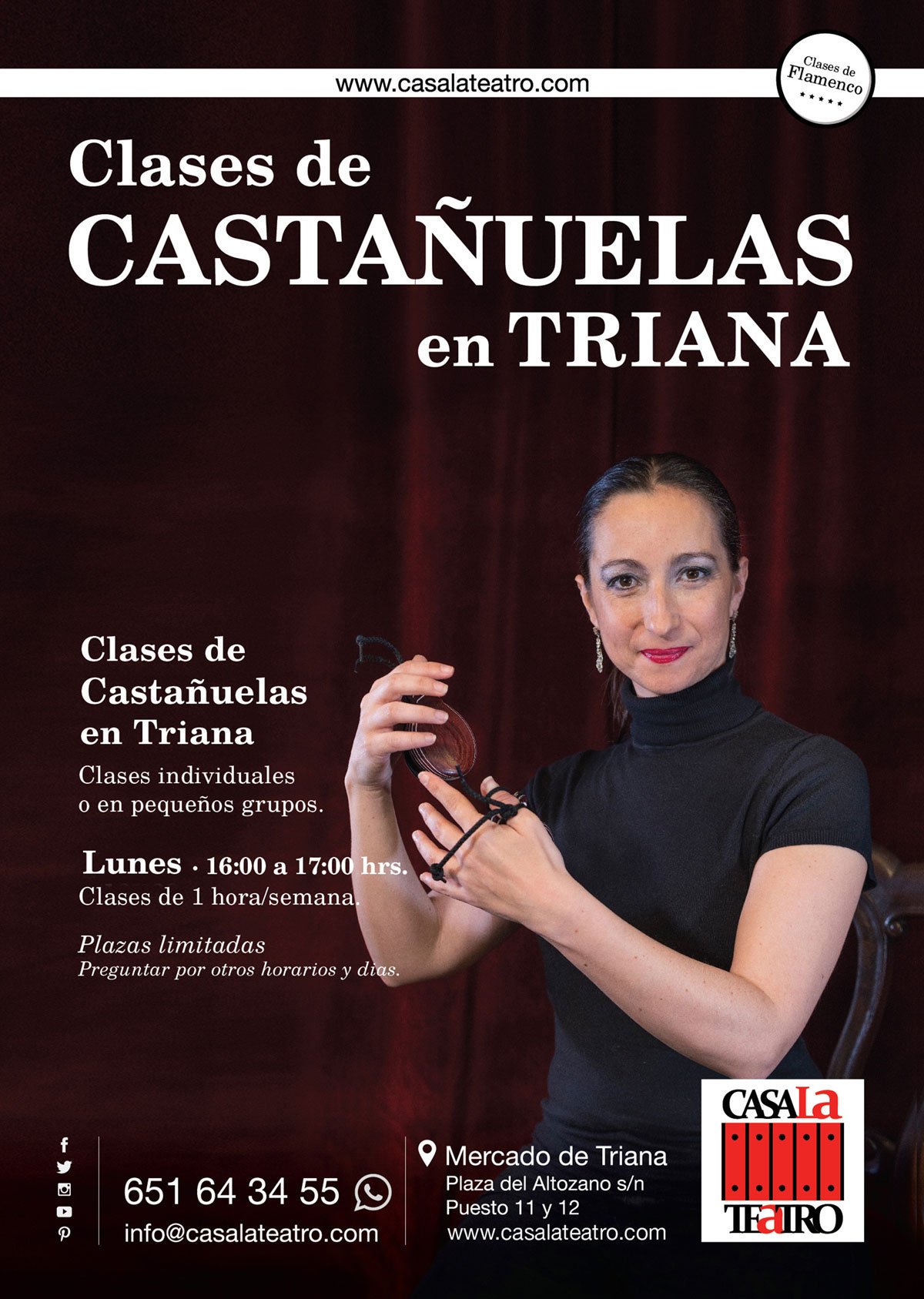 Castañuelas classes. Learn to play castanets and touches of this instrument as our on different flamenco rhythms, all levels.
In TuSala, a space test preparation and training, soundproofed and attached to the theater can dive deeper into flamenco with the best professionals. Playing technique and learn the different flamenco rhythms.
Depending on the group level or needs. Individual classes or small groups, all Monday from 16: 00h to 17:00 hrs. 1 hour classes a week. Amount: 50 euros / month Ask about our private lessons or other schedule.
If you want to learn a dance, the guitar styles or castanets, question and we adapt our lessons. Tel 651 64 34 55 HomeWish Theater Square Altozano s / n Posts 11 and 12 email.: info@casalateatro.com