A Flamenco show high quality in an intimate place, located in the heart of one of the most popular districts of Seville: Triana. This is a cultural proposal intimate approach to flamencoIn a unique place that allows live with every sense this art, thanks to an emotional and physical closeness that envelops the viewer. "Intimately Flamenco" is born from the complicity and freshness of its components, a show where each artist brings his touch and personality, creating a unique blend of feeling flamenco.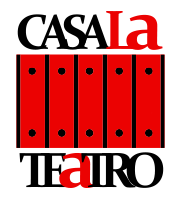 CasaLa Theater It is probably the smallest theater in the world, with only 28 seats and 6 square meters of scenery, make this area a very unique place that certainly gains even greater interest in the enclave as privileged in which it is located , as is the food market in the heart of the district of Triana…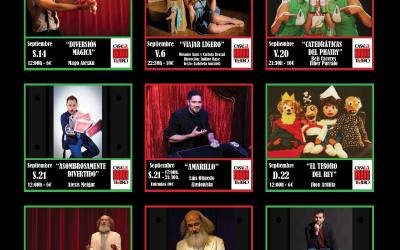 Theater program in September Casala programming Theater Theater in September in HomeWish Theater is full of concerts, flamenco, theater, comedy with humor and a schedule for the whole family with puppets, storytelling and lots of magic ...
read more
Among products of the land and the sea, surrounded by the scent of spices and the sweet smell of fruit, born in May 2012 CasaLa Theater at Market of Triana.
Casala Theater dimensions are ideal to enjoy the pleasures of the theater in an intimate format. Its limited capacity, a cozy space and the stage so close, make the room unique meeting place for public and artists. It gives us an excellent opportunity to approach the world of theater, music, dance, flamenco or magic; living sensations never before experienced in a theater.
Success, whatever the format, is assured because the charm of daily life market itself, the leisure and restoration adds it offers ideal complement and exceptional setting for any type of event.
In CasaLa Theater We are open to proposals within our scope of our activities and programming. Apart from the programming, HomeWish Theater is the setting for many other activities. Conferences, screenings, book presentations, exhibitions, film or castings, are just some of the events that can be performed in HomeWish. If you want to send us your proposal you just have to fill in the form 😉
Theatre
Comedy
Cabaret
Drama
Flamenco
Dance
Music
Familiar
storyteller
Concerts
Magic
And much more…..
What do you think Casala Theater?
You can follow the opinions of CasaLa Teatro a través de TripAdvisor and your comments on this site. Thanks to your opinions we have achieved Tripadvisor Certificate of Excellence, The last 4 years, in 2014, 2015, 2016 and 2017.
You can also follow us and give us your opinion in our profiles of social networks, and CasaLa Teatro en Facebook, where do you treat us with the same affection with which you receive.
HomeWish Theater has been a beneficiary of the ESF, which aims to promote sustainability and job quality, and thanks to who carried out the recruitment of young beneficiaries of the National Youth Guarantee, to support the reduction in the rate of youth unemployment in Spain through the promotion of recruitment (contract date). For it has been supported by the "Training Plan - ECIP." Chamber of Commerce of Seville "